english
The iPhone-Dev Team just released an update to version 1.1. This version is still Mac only, the Windows version is still delayed. Pwnage now features:
EDGE settings autofix (News update: EDGE fix has issues and doesn't work for anybody, forums are full with bug reports, try this or the iClarified EDGE fix found in Installer.app)
support for Firmware 2.0 (1.2 == built 5A240d)
custom package support
custom logo support
auto delete of BootNeuter.app
Pwnage tool will autoupdate to 1.1. Congrats fly out to the iPhone-Dev Team for their incredible work.
» Download Pwnage Tool Mac 1.1…
» iPhone-Dev Team…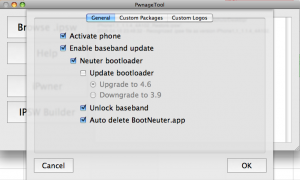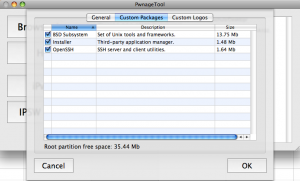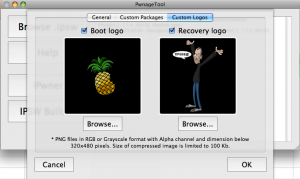 deutsch
Das iPhone-Dev Team hat soeben ein Update auf Version 1.1 veröffentlicht. Pwnage ist jedoch noch immer nur für Mac erhältlich. Die Windows Version ist weiterhin auf unbekannte (nahe Zukunft) verschoben.
Pwnages Features:
automatisches Fixen der EDGE Settings (News update: es gibt Probleme mit dem EDGE Fix. Er funktioniert nicht für alle. Die Foren sind voller Bugreports. Probiert das oder den iClarified EDGE fix – zu finden in der Installer.app)
unterstützt Firmware 2.0 (1.2 == built 5A240d)
unterstützt angepasste Packages (selber Programme vorinstallieren, wie BSD, Cydia etc.)
unterstützt angepasste Boot Logos
Automatisches Löschen der Bootneuter.app
Pwnage tool aktualisiert sich selbständich auf Version 1.1. Gratulation wieder einmal an das iPhone-Dev Team für die großartige Arbeit.