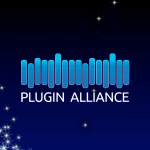 Oops they did it again... ;-) well, we really have to admit, that
Plugin-Alliance
aka Brainworx are providing outstanding good plugins at the moment at decent prices anyway. But
their regular promotions
make them even more interesting. Check this voucher, as long as it lasts...
The first 1.111 Plugins in May - only $111 each!* Pick ANY Plugin. 1st Come 1st Serve. When they´re gone... they´re gone... Promo Voucher Code:  1111x111   (use during Checkout in the Store)
This offer can sadly not be applied to "Accusonus Drumatom", as it is the only product currently distributed, that Brainworx does not seem to have developed.