Abstract
Avatron Air Sharing allows copying files from and to the iPhone wireless, thus allowing to use the iPhone similar to a portable harddrive. The only condition is to use a WebDAV compatible up- and download program (find a list below the picture).
Supported File Formats
Air Sharing also allows to preview files on the iPhone itself. It supports the following formats as previews:
iWork (Pages, Numbers, and Keynote), full resolution if saved with preview
Microsoft Office (Word, Excel, and PowerPoint), with limited support for XML formats
Web Archive (web-page downloads packaged by Safari)
Web page
PDF
HTML
RTF (Rich Text Format)
RTFD (TextEdit documents with embedded images)
Plain text (many different file extensions), with Unicode support
Source code (C/C++, Objective C/C++, C#, Java, Javascript, XML, shell scripts, Perl, Ruby, Python, and more), with color-coded formatting
Movie (standard iPhone formats: H.264, MPEG-4, 3GPP, etc.)
Audio (standard iPhone formats: MP3 VBR, AAC, Audible, Apple Lossless, AIFF, WAV, CAF, etc.)
Image (standard iPhone formats: GIF, PNG, JPG, TIFF, etc.)
Prices and Availability
The software is available for free in the introduction phase. After 22nd of September, 2008 it will cost 6.99US$. So hurry up, guys :-) »
AppStore Link here
...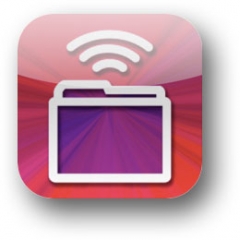 WebDAV programs
Windows
:
Microsoft Internet Explorer
Novell NetDrive
SouthRiver WebDrive
Linux
:
DAV Explorer
Konqueror
davfs2
cadaver
MacOS X
integrated Apple Finder (CMD+K)